Actors of Minor Theater will be your guides through the premises of the New Town Hall – in a sort of different way. You will see historically interesting spaces but don't expect a regular tour! In order to reach the end, you will need to activate your grey cells and actively participate in the tour.

Appropriate age 7 years or older
Duration 1h 30 minutes without intermission
Premiere 8 May, 2016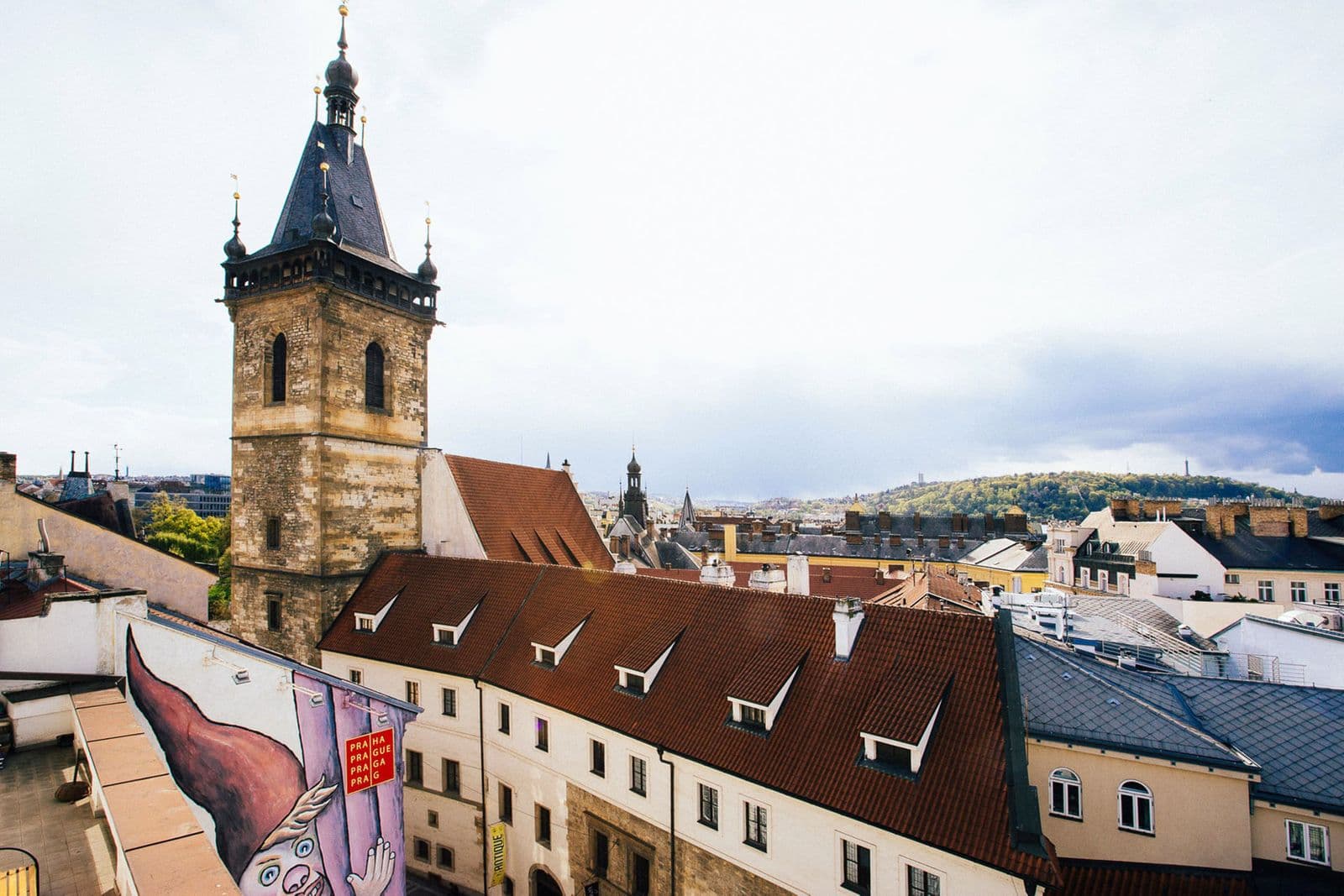 The main character is Mr. Jednorozec, it means the Unicorn in Czech. He was innocent, yet he got rid of liberty and imprisoned, so he decided to escape. And then began the manhunt (the Unicornhunt if you wish) who gallops alone through wild landscapes, conquering various pitfalls of fate and snares of his enemy. On his way to freedom he meets a villain and a liar Slepička, for a moment Jednorozec finds his family and finally his love, Olinka. Around him slowly tightens the loop… But our brave Jednorozec runs away!

Musical and artistic production created in collaboration with the civic association Post Bellum in occasion of the 20th anniversary of the the Iron Curtain downfall.

Dalibor Mucha and Tomáš Vychytil won a prize for the music at the festival Skupa´s Pilsen 2010.

Appropriate age 10 years or older
Duration 65 minutes without intermission
Premiere 15 November, 2009
The main character is Mr. Jednorozec, it means the Unicorn in Czech. He was innocent, yet he got rid of liberty and imprisoned, so he decided to escape. And then began the manhunt (the Unicornhunt if you wish) who gallops alone through wild landscapes, conquering various pitfalls of fate and snares of his enemy. On his way to freedom he meets a villain and a liar Slepička, for a moment Jednorozec finds his family and finally his love, Olinka. Around him slowly tightens the loop… But our brave Jednorozec runs away!

Musical and artistic production created in collaboration with the civic association Post Bellum in occasion of the 20th anniversary of the the Iron Curtain downfall.

Dalibor Mucha and Tomáš Vychytil won a prize for the music at the festival Skupa´s Pilsen 2010.

Appropriate age 10 years or older
Duration 65 minutes without intermission
Premiere 15 November, 2009
The main character is Mr. Jednorozec, it means the Unicorn in Czech. He was innocent, yet he got rid of liberty and imprisoned, so he decided to escape. And then began the manhunt (the Unicornhunt if you wish) who gallops alone through wild landscapes, conquering various pitfalls of fate and snares of his enemy. On his way to freedom he meets a villain and a liar Slepička, for a moment Jednorozec finds his family and finally his love, Olinka. Around him slowly tightens the loop… But our brave Jednorozec runs away!

Musical and artistic production created in collaboration with the civic association Post Bellum in occasion of the 20th anniversary of the the Iron Curtain downfall.

Dalibor Mucha and Tomáš Vychytil won a prize for the music at the festival Skupa´s Pilsen 2010.

Appropriate age 10 years or older
Duration 65 minutes without intermission
Premiere 15 November, 2009
We are presenting a new original production of our friend director Jiří Jelínek inspired by travelling and the frequent, maybe in fact the most repeated question connected with travelling, the one that will inevitably come the minute you put your child into its car seat, close the door and start the car… Mom, are we there yet?

Will mommy trick the children by her stories about a bollard, windshield wipers and the steering wheel, to make them last the journey? Starring Lenka Volfová. For big klutzes as well as small clumsy bumpers.

Following the productions Konžert, Agnes Wants to Dance, and Hum (For the Smallest Bears), Mom, Are We There Yet? is the fourth director's work of Jiří Jelínek for Theatre Minor.

Appropriate age 3 years or older
Duration 45 minutes without intermission
Premiere 15 March, 2015
Thirty thousand spectators shouted this name in Helsinki in 1952 as he ran into the stadium as the first runner in a marathon run to win his third long-distance gold medal. Everyone around the world is able to run, but only he managed to run to win three times at one Olympic Games. 5km. 10km. Marathon. Nobody before or after could do that as long as the world exists. It is quite possible that nobody would be able to do it again. How interesting is it? How interesting is that person? How interesting is the time period in which he lived?

Recommended to viewers of 8 years of age and older
Duration 1 hour 30 minutes including the intermission Premiere 6 October, 2019.
Actors of Minor Theater will be your guides through the premises of the New Town Hall – in a sort of different way. You will see historically interesting spaces but don't expect a regular tour! In order to reach the end, you will need to activate your grey cells and actively participate in the tour.

Appropriate age 7 years or older
Duration 1h 30 minutes without intermission
Premiere 8 May, 2016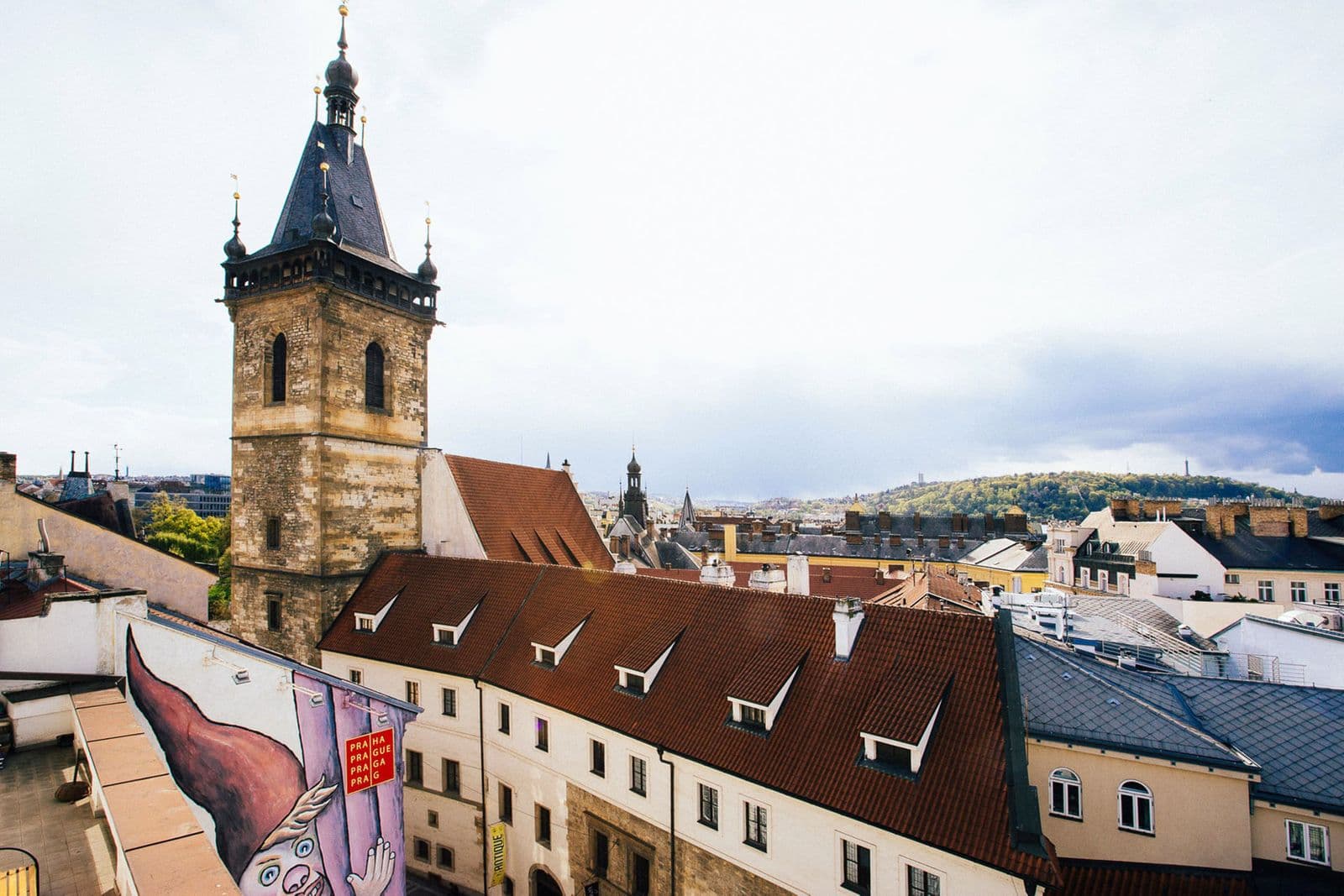 Water. Fire. Earth. Air. Plants. Animals. People. But how is all this connected? Finding our way in the world around us is not easy even for adults, not to mention for little ones! What happens when it rains from a cloud, how do plants grow together, what is the relation between a stork, frog and chameleon, and many other remarkable phenomena will be introduced to children by three mimes playfully, without words, and through motion.

By the way, one of the mimes and the director of this performance is one of the most accomplished mimes of today, Radim Vizvary.

Appropriate age 4 years or older
Duration 45 minutes without intermission
Premiere May 16, 2017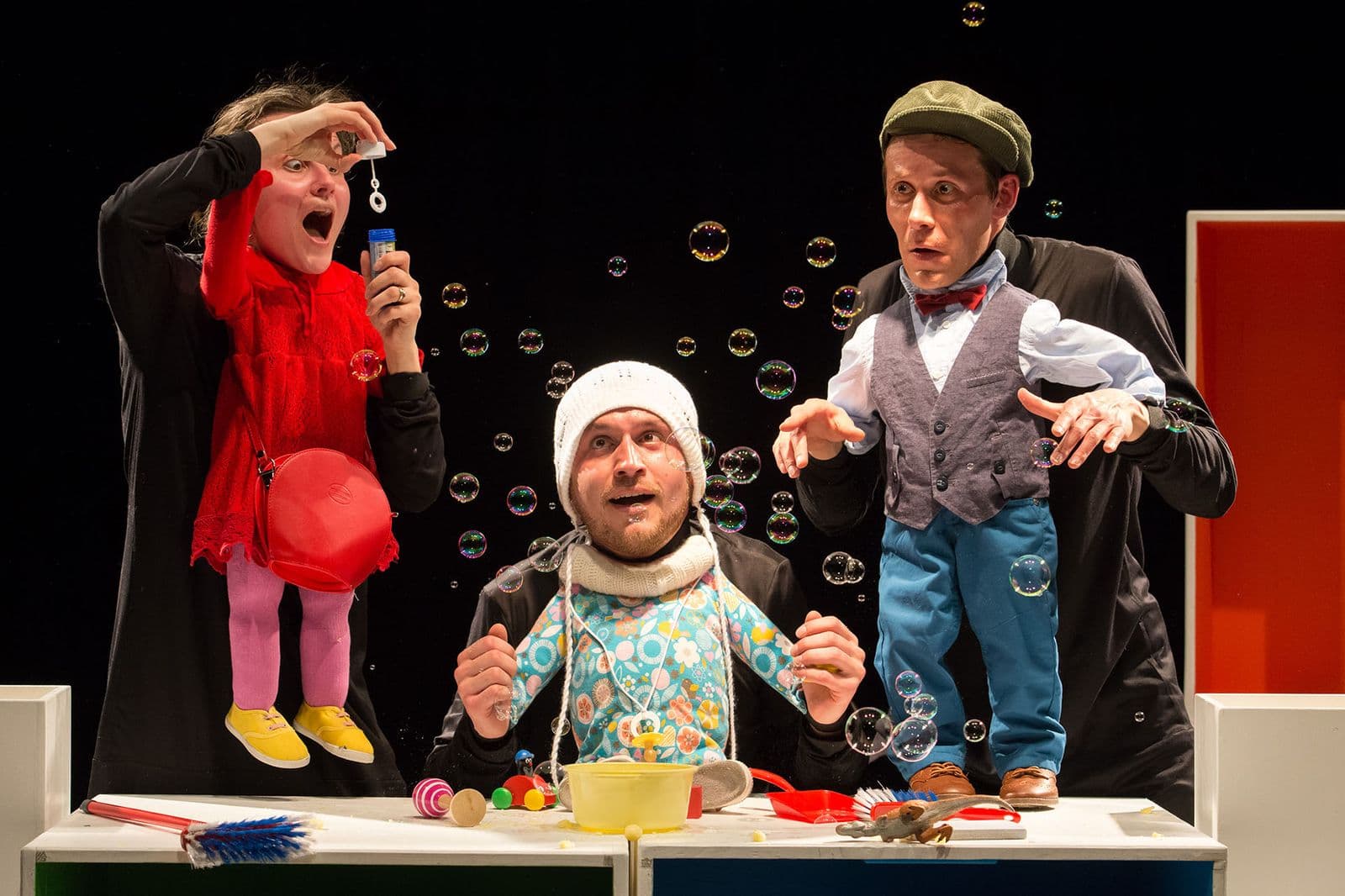 An adventurous story of a real Hussite who will tell you the tale of his life – the life of a Warrior of God. About what he experienced, what he believed in, what he fought for, and who he loved. And how he in the end found the Kingdom of Heaven in the eyes of his beloved.

Appropriate age 8 years or older
Duration 1h 40 minutes including intermission
Premiere 7 February, 2016
An interactive performance based on forum theater technique

To have the opportunity to tease someone can be very tempting. Especially, if it can bring you admiration of your friends. Especially in your class! Especially in front of the teacher! Especially, when you can!

Where is the line between fun, impertinence and bullying? What is acceptable in behavior towards classmates and teachers, and what is too much?

In our story children meet with characters who keep breaking the boundaries until something happens…

The program of the workshop
1. Introduction to the topic of bullying (in the form of activation games and exercises)
2. Viewing of short themed story (theater performance)
3. Searching for different solutions to the story (taking the place of the character and acting on his or her behalf)
4. Reflection on the experience and topic (discussion and closing group activity)

Forum theater is a technique that teaches us in key moments to look for different solutions and act accordingly. What are my options of changing something? In our story children uncover situations in which the course of action could have been taken differently and better, and by stepping into the characters' shoes they have the chance to change the outcome of the story for the better.

Forum theater is an educational system based on working with a pre-prepared theater performance played by professional actors. The goal is to transfer the notion that if children can change the course of events on the stage, they are capable of doing the same in real life.

The performance It was only a joke!was co-created by the actors, director, psychologist, and expert on children's education. The project was initiated due to the increase of aggression and bullying at schools that teachers are often victims of also. During discussions on the topic educationalists showed interest in the particular concept of theater performance.

Target audience: grade 3 – 5
Number of attendees: 45 children/ 2 classes
Duration: 90 minutes

This performance is presented on the Small Stage of Minor Theater.
When Sheriff of Nottingham had the roof above Robin's head taken away, just because, he had no idea what this would cause. When Robin met Marianne he knew she was the one. Such a love can only come once. A rusty squeak at the castle, the Sherwood forest is dark, something is up, something is about to happen…

A popular story of injustice, courage and love brought to you by the dancing and singing Minor gang and directed by Lenka Vagnerová. 

Who would have thought that I'd fall for a girl from a castle
but I am on my knees, I confess
beaten by a lass
and alas
time without her does not want to pass.

Who would have thought a lad from the woods would catch
my eye
but I admit all I want is to be with him
as strange as it may seem
and alas
that in the middle of the night he will come to me, I dream.

Appropriate age 8 years or older
Duration 1h 10 minutes without intermission
Premiere 20 September, 2015