Dreadnought
Premier April 10th, 2016
Come and solve three tasks with us, defeat your fear and find out if love is the greatest magic in the world.
Who actually is a hero? Is it someone who is never afraid of anything? Or someone who overcomes their fear and achieves something that no-one would ever expect of them? Is it someone who dauntlessly hunts dragons? Or someone who at a difficult moment decides not to think of themselves and rather helps somebody who hurt them before?
We all have secret and wild forces of nature hidden inside us. It is only up to us, if we let them sleep all our life, or if we wake them up and allow them to change our life.
Available to viewers from 6 years of age.
Note: Stroboscopic effects are used in the performance!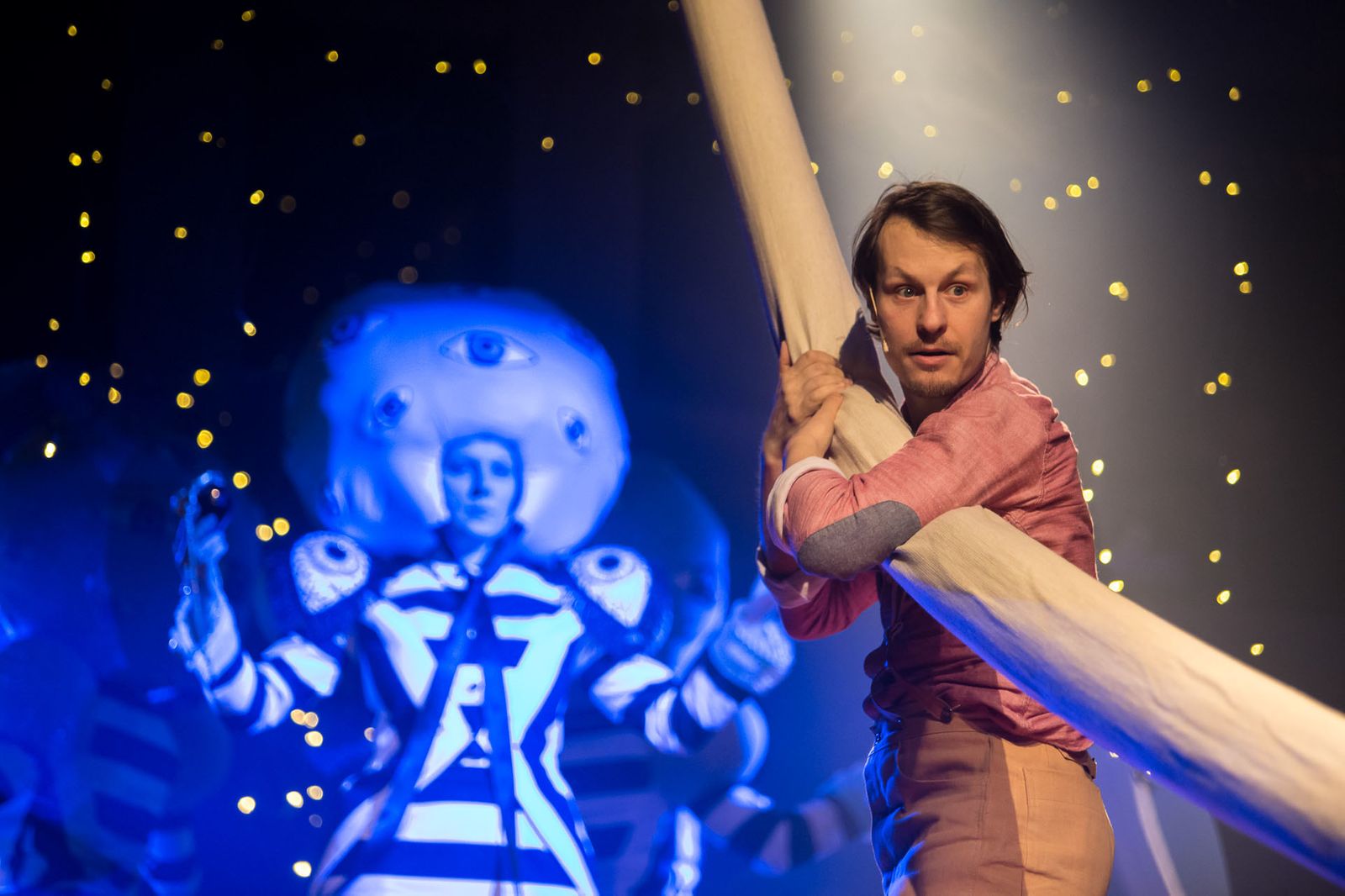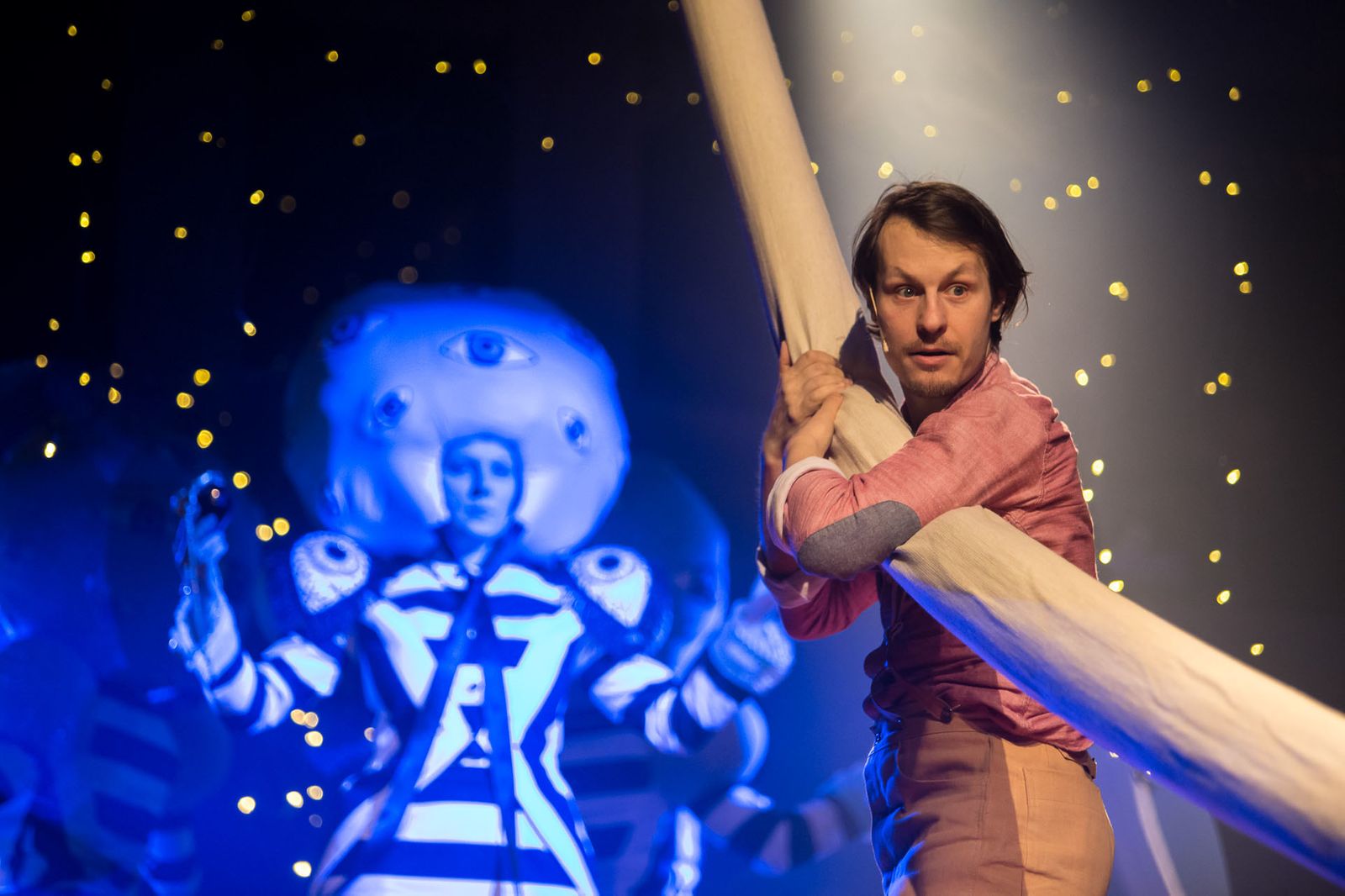 Upcoming shows
In the near future there will be no performances.